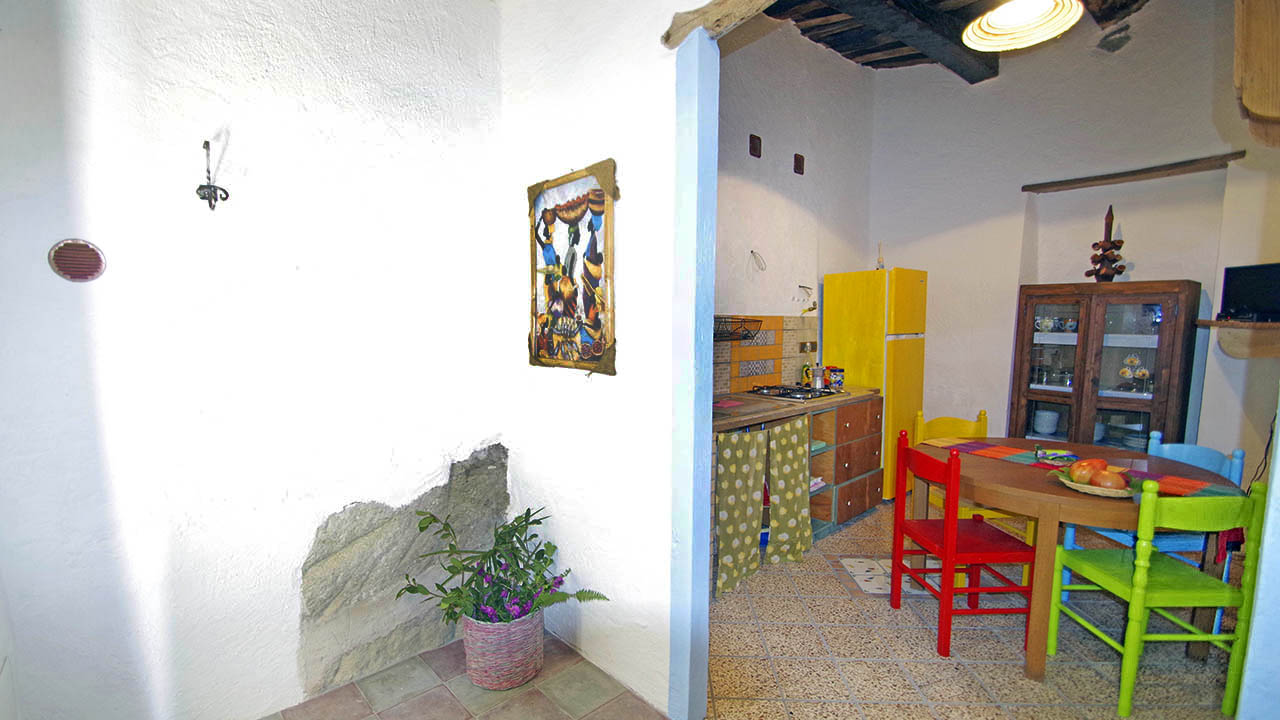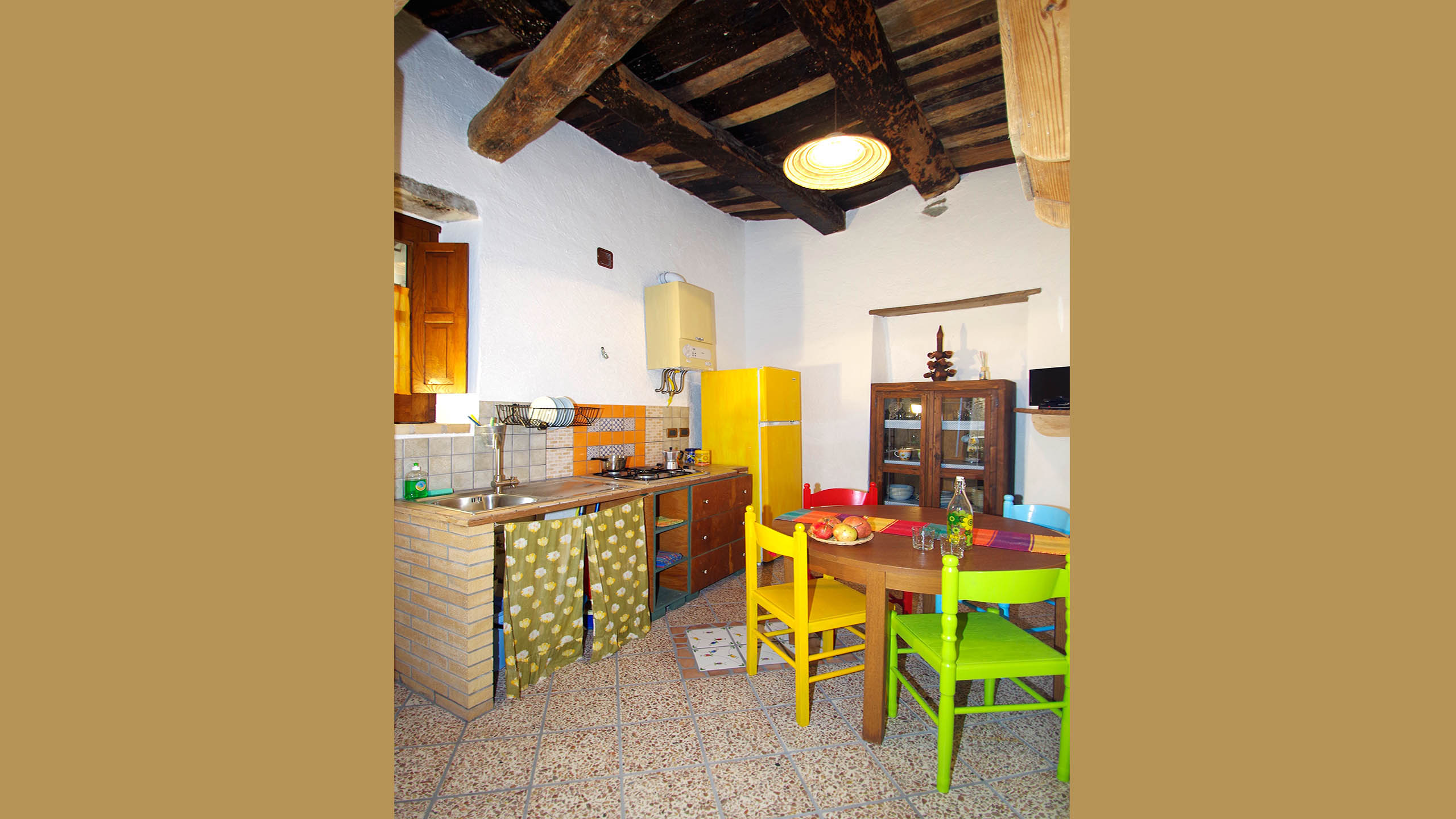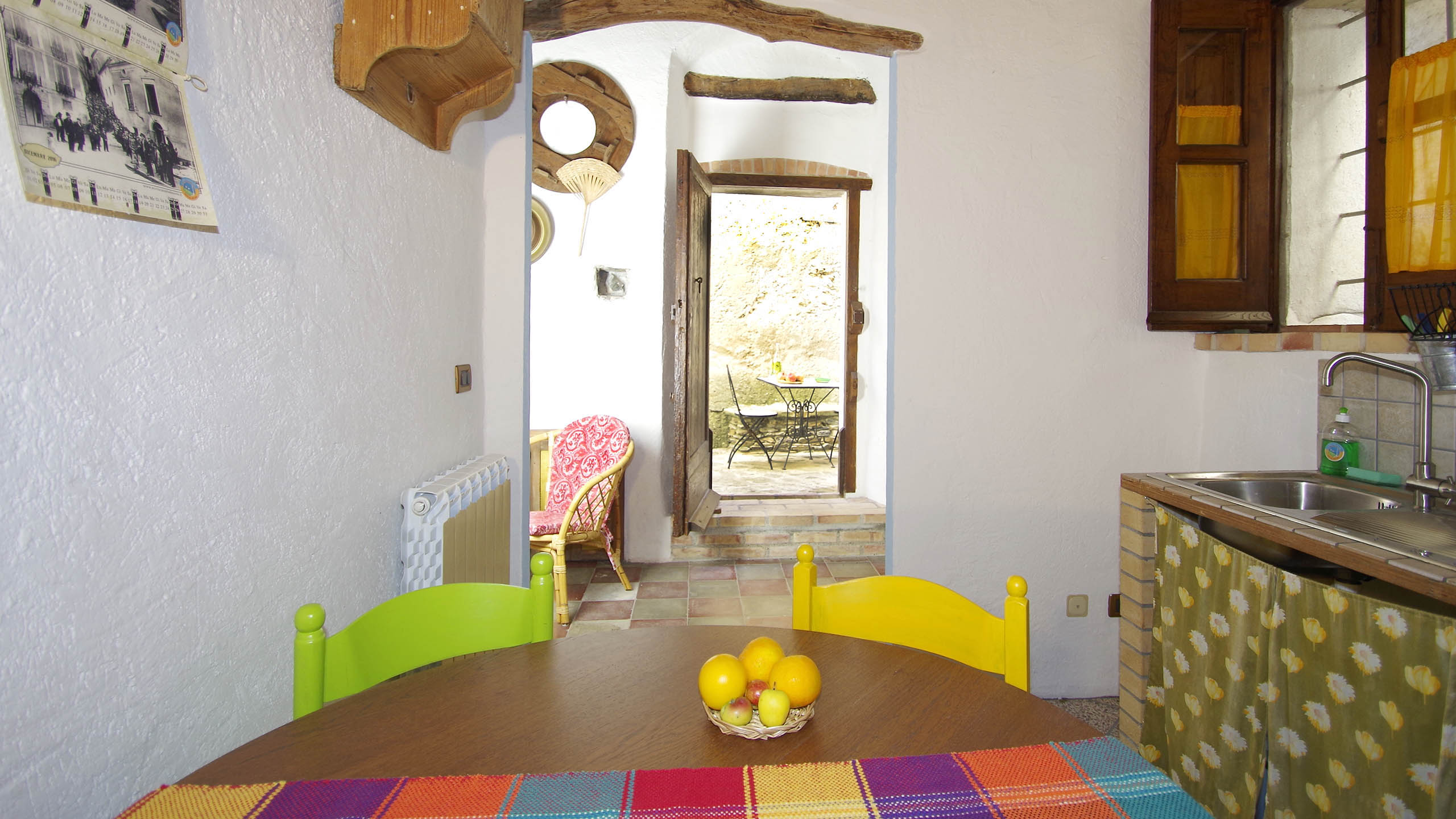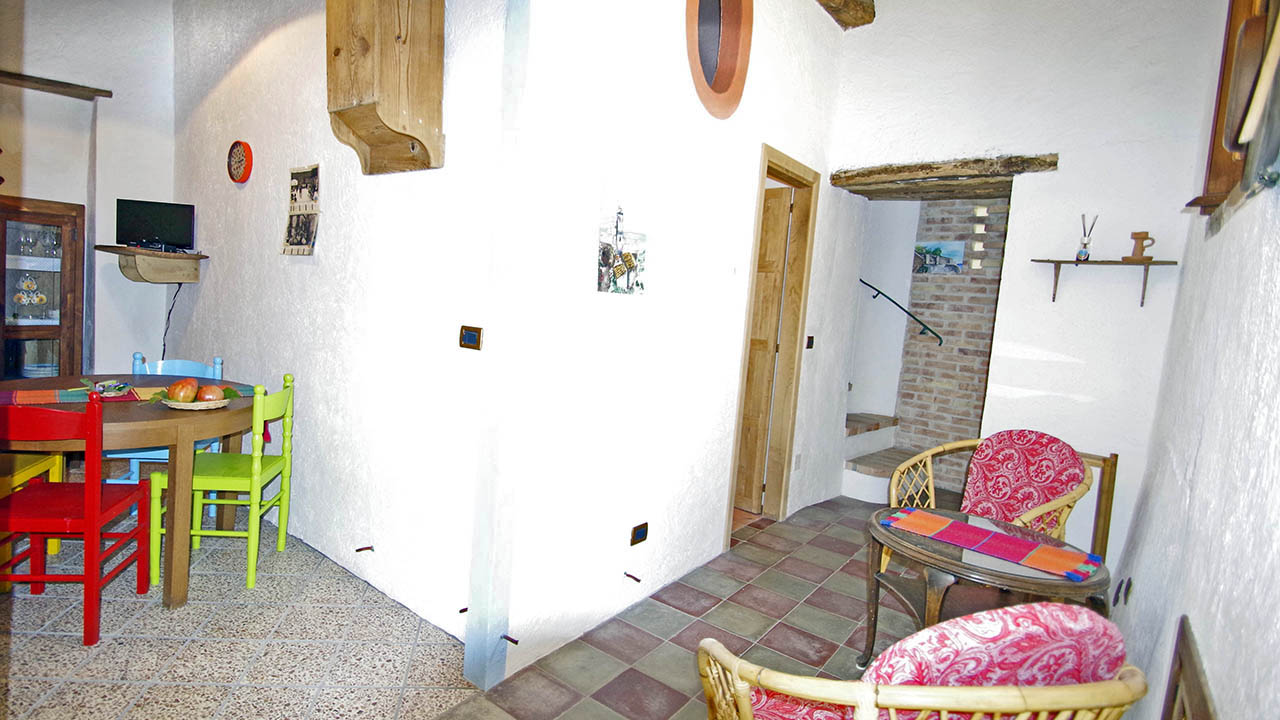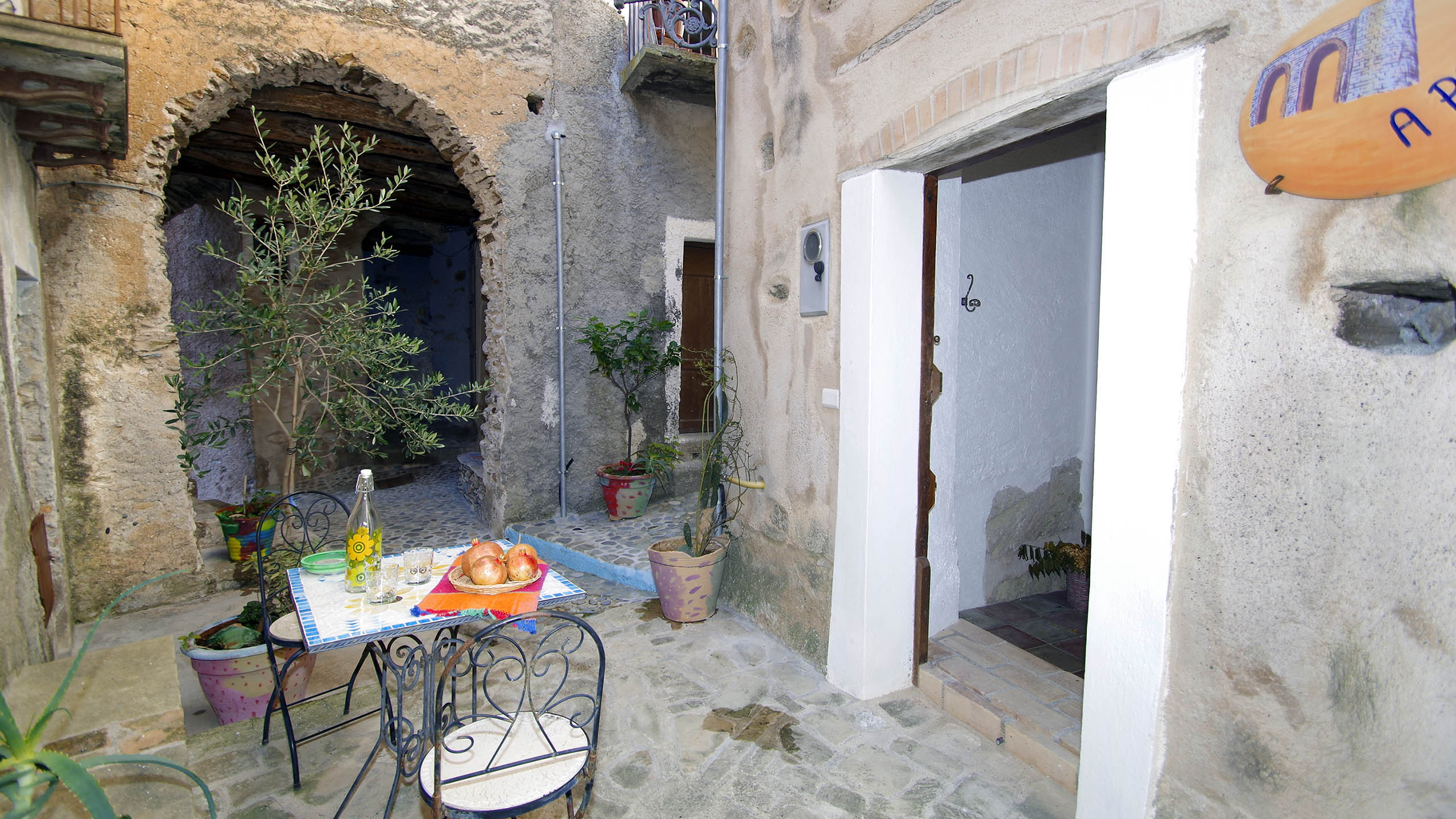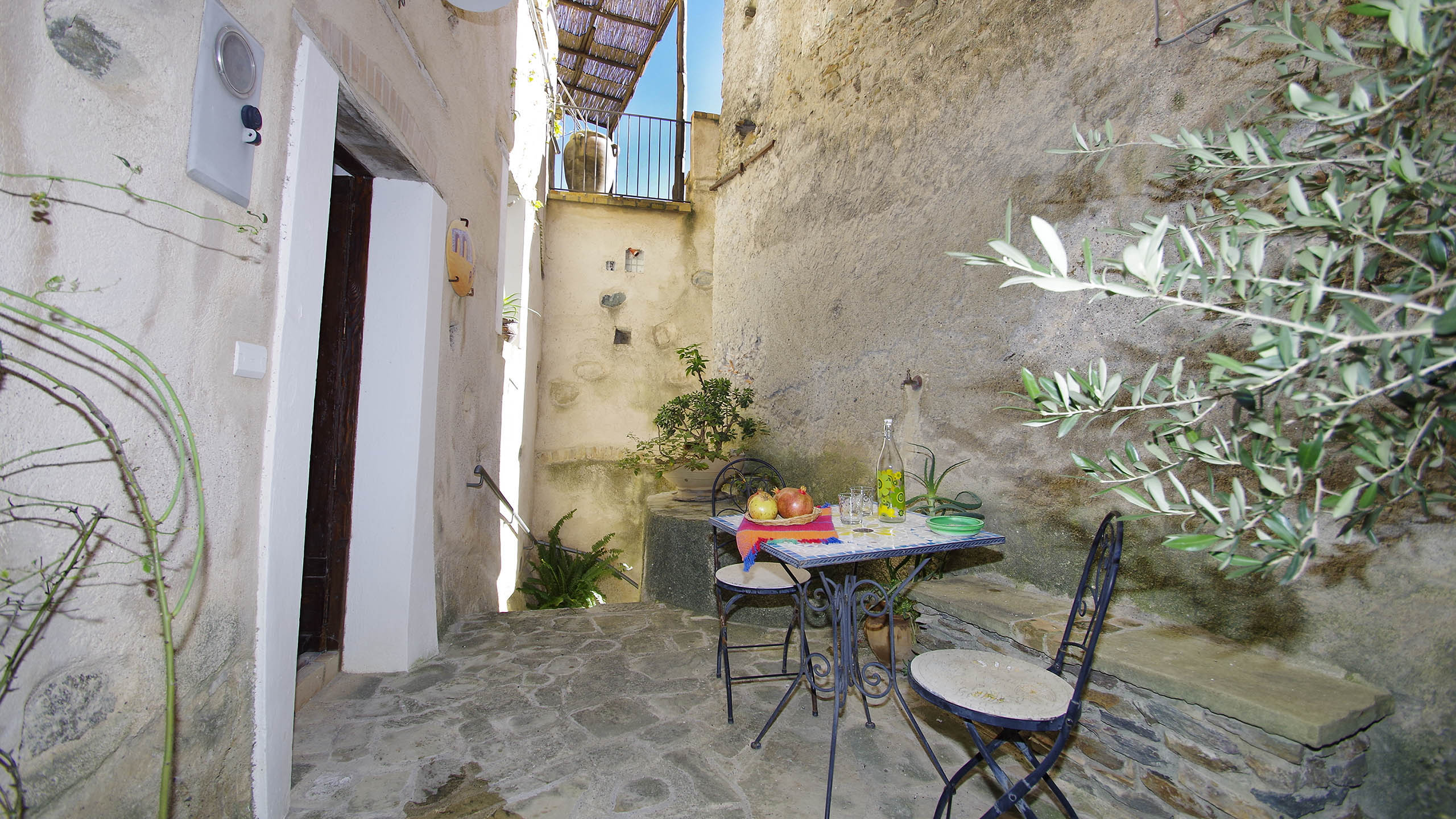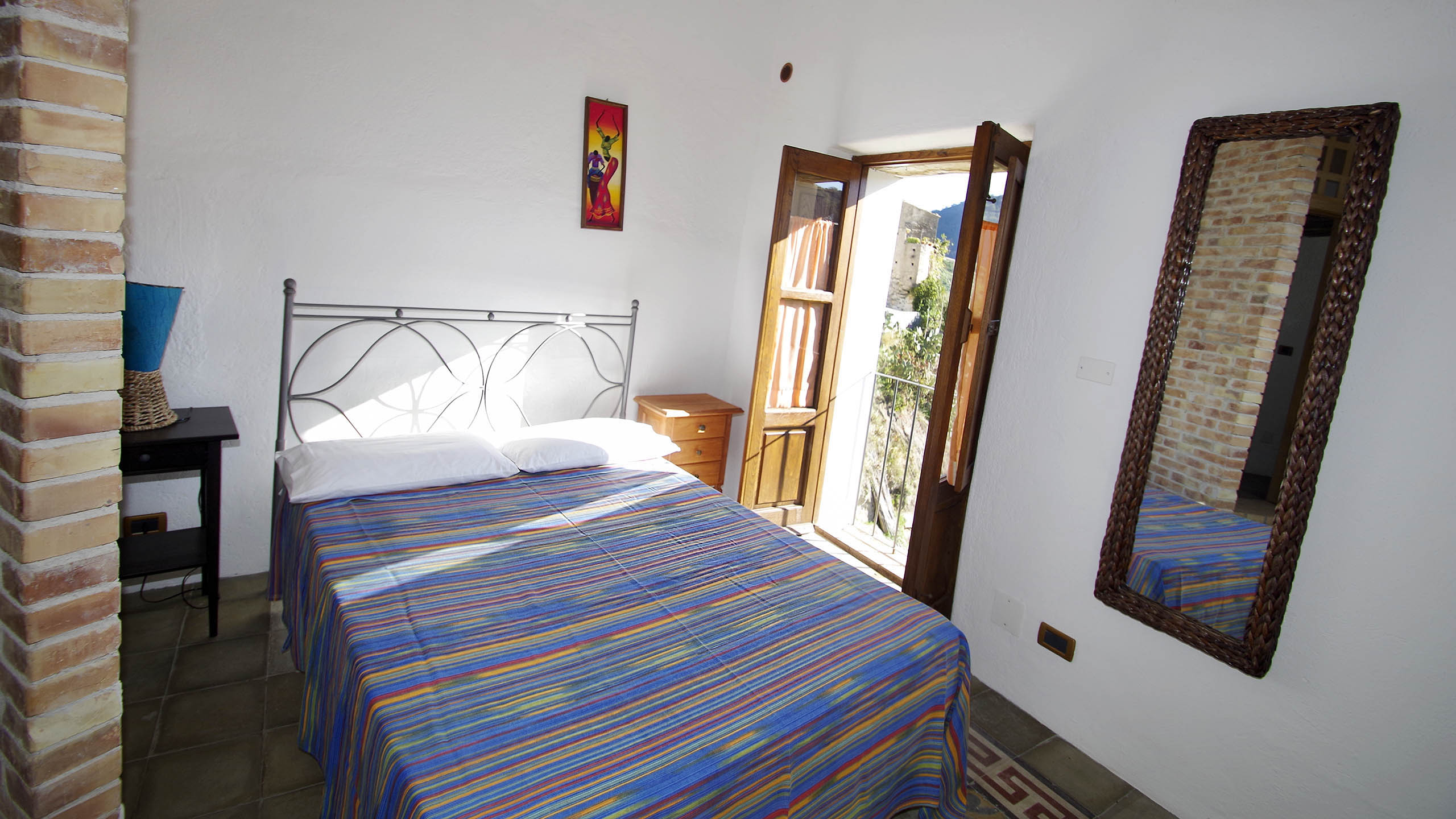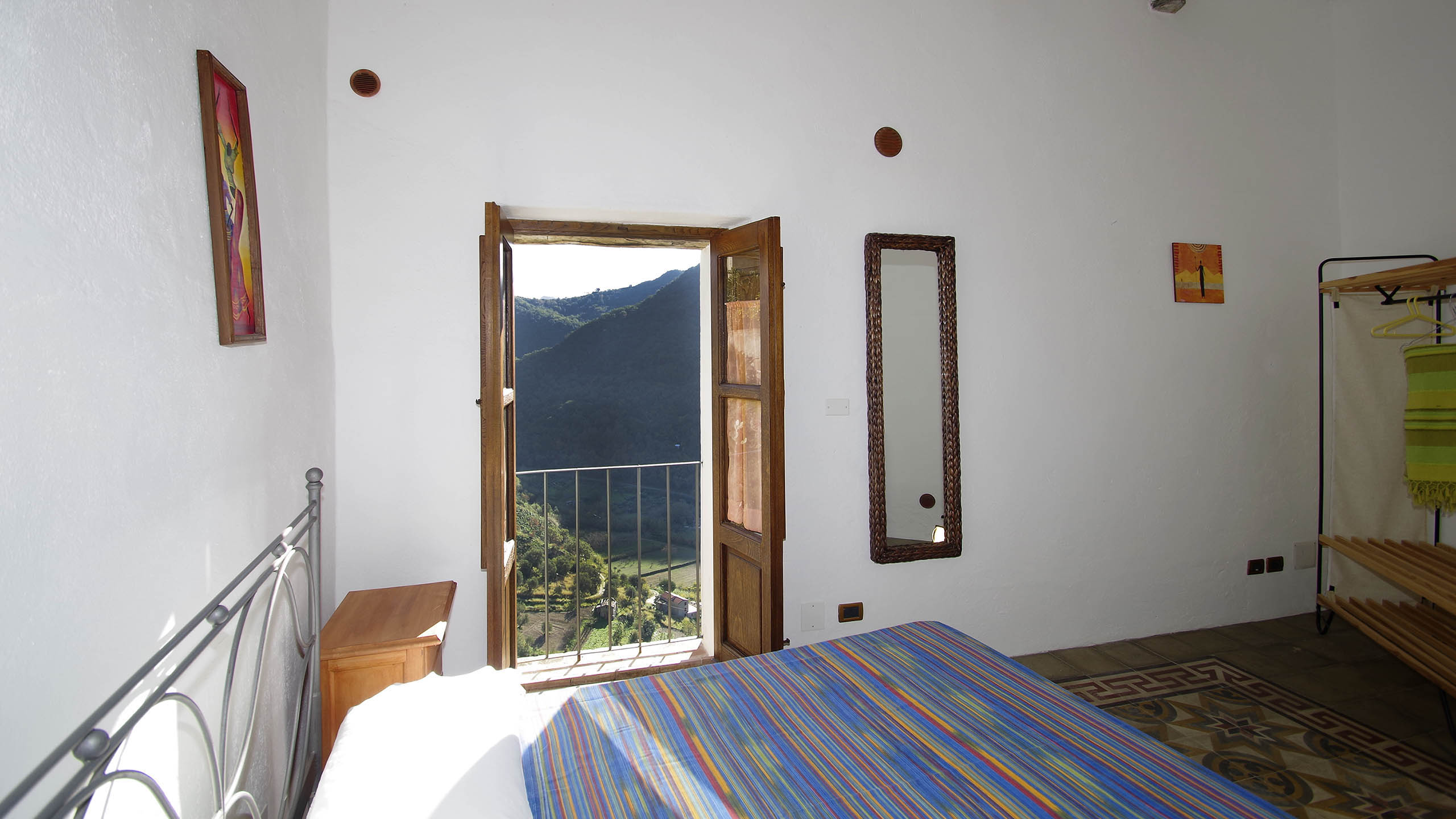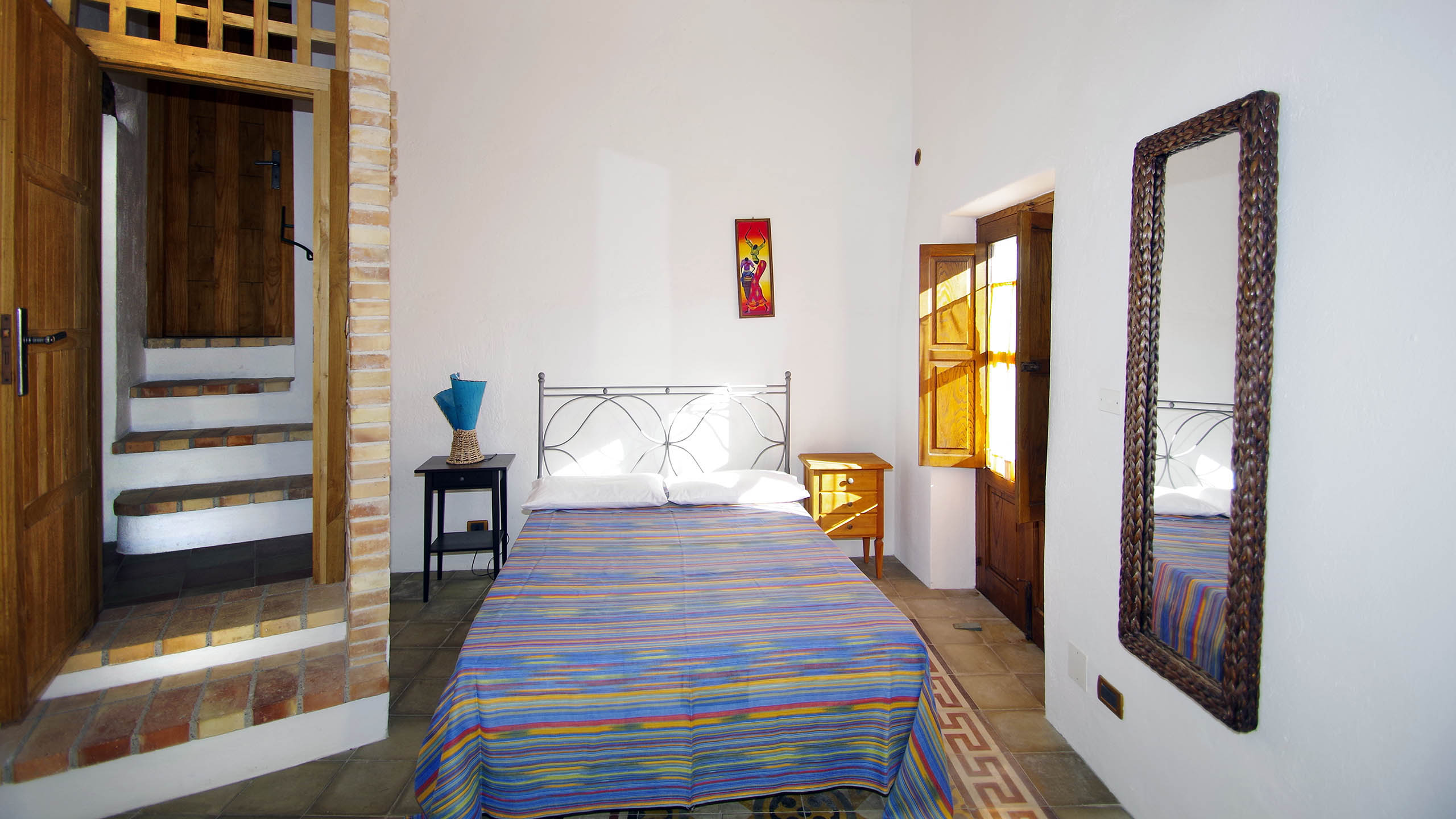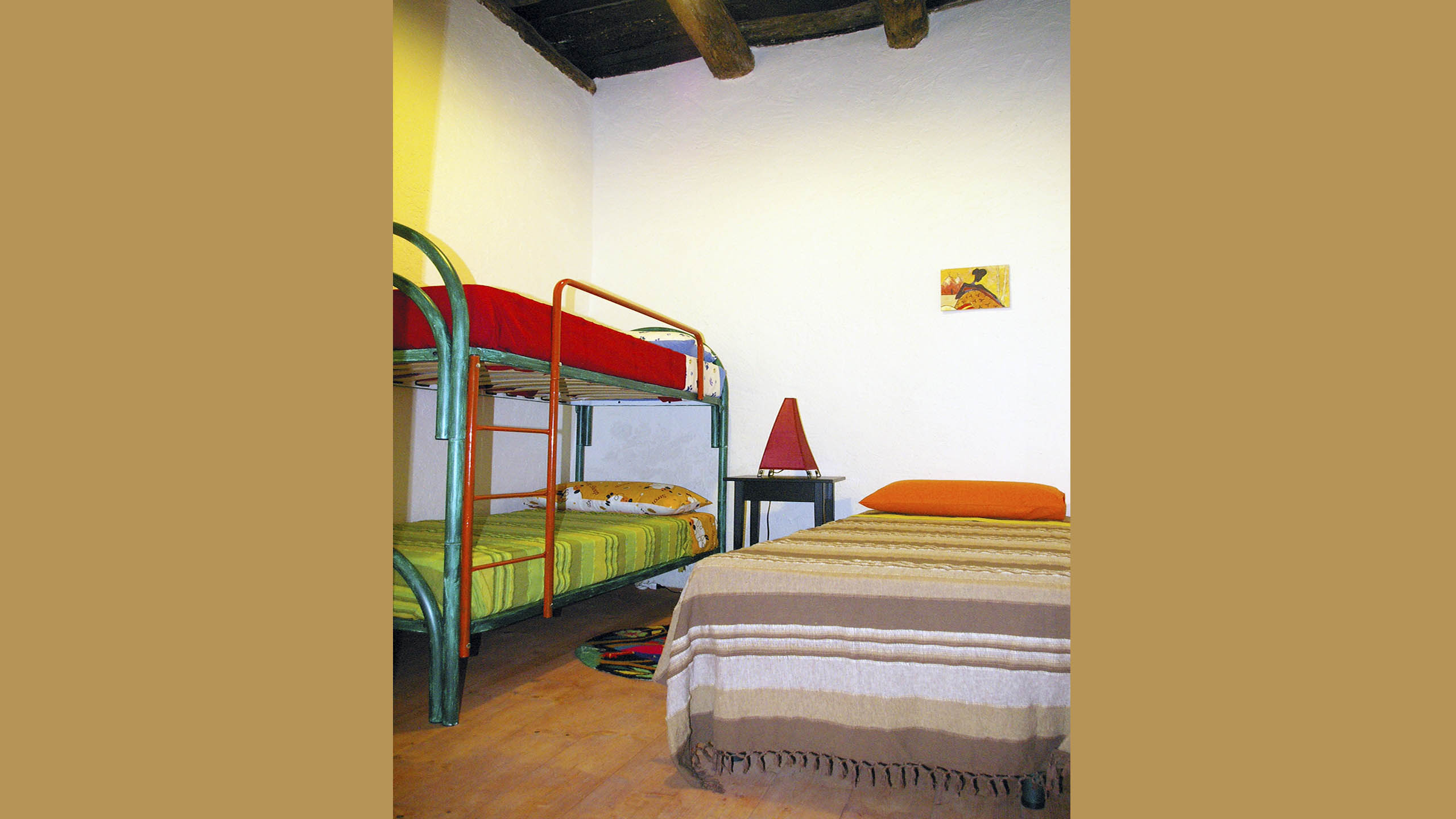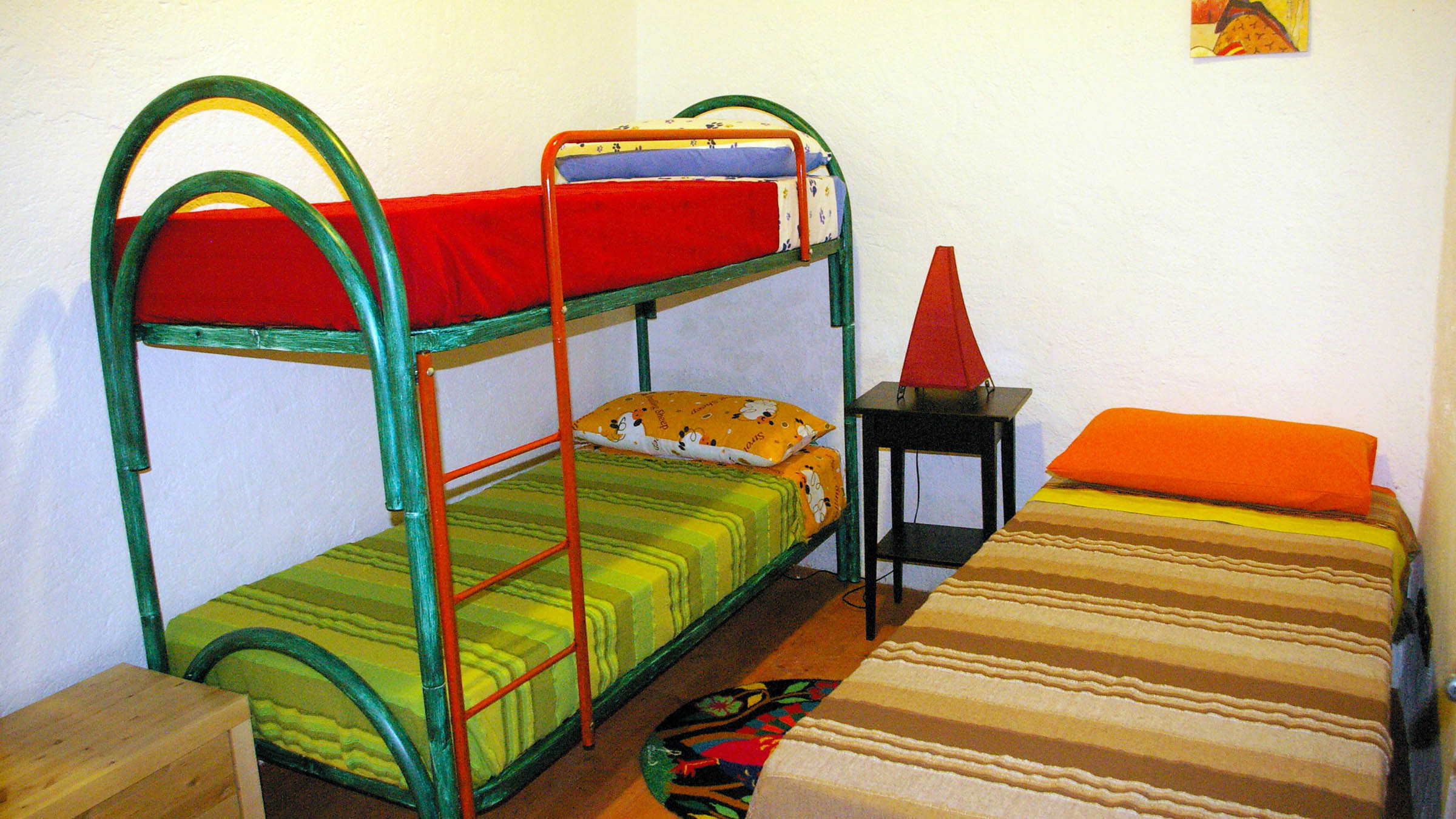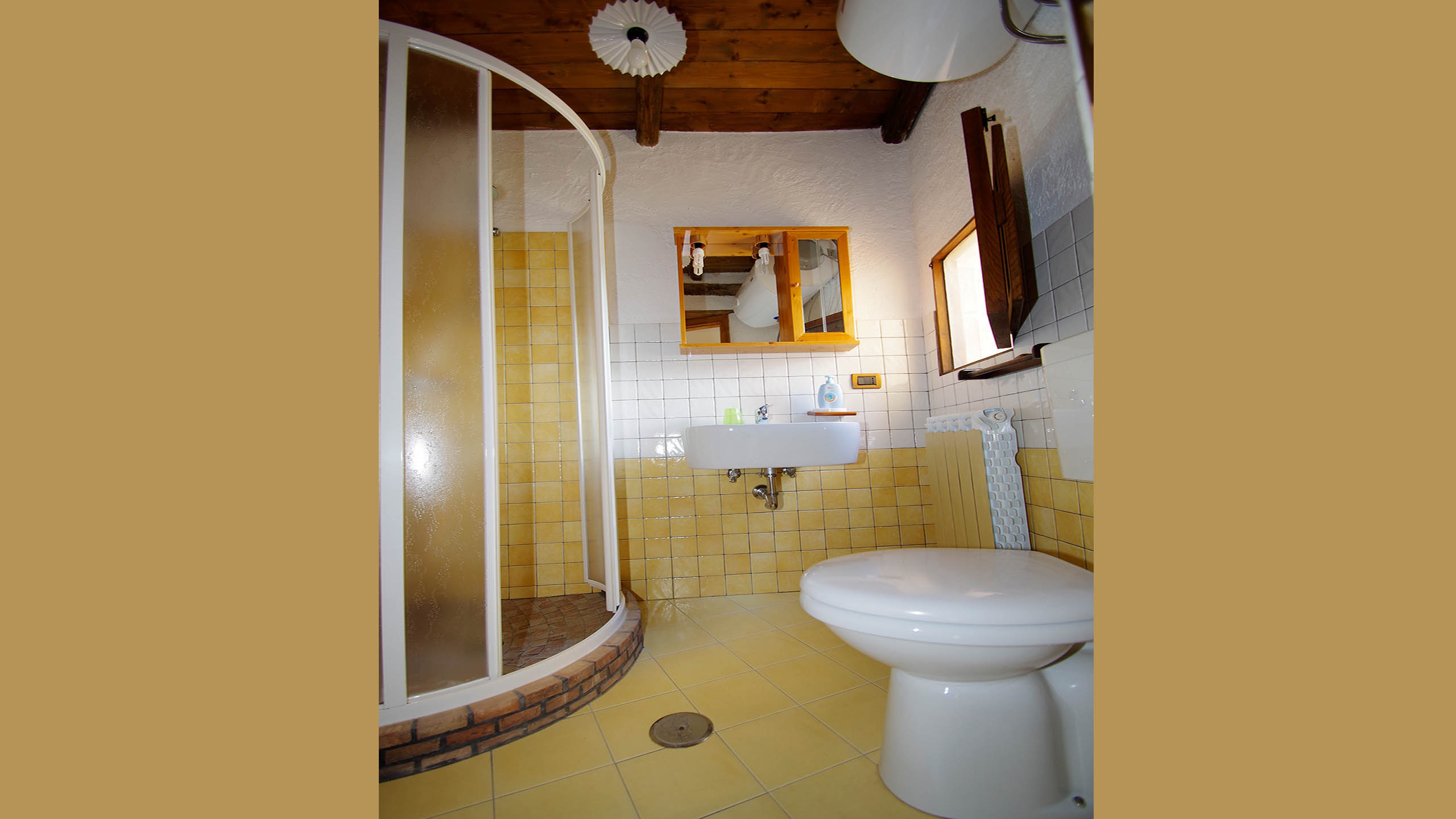 A play on cross roads or ladders lead to a small open space, which highlights a comfortable seat on the rock appropriately located in front of the door of this house.
It is composed of a long hall, kitchen, bathroom, a simple bedroom and a master bedroom with a balcony overlooking the valley.
This house is part of a patrician house, where the rooms have a great height and become even more suggestive due to the presence of beams the very typical feature of all the old houses in the village.